This article was researched and submitted by EJ Ledet, a local chemical engineer who also specializes in chemical science. Mr. Ledet has submitted this for publication and I have agreed with the caveat that this article is not a recommendation, but an informational resource for readily available supplements like zinc and selinium, which have promising properties in boosting your immune system to stay avoid contracting communicable diseases like the coronavirus.
This is not a medical recommendation and is only published for the benefit of those who are looking for ways to stay as healthy as possible. It is also recommended that you take the time to ask your physician if you are taking any medications that would not interact well with these two mineral/supplements, or if you have any underlying medical issues that may be negatively affected by these supplements
---
Maybe the best remedy is to boost our immune systems with Zinc supplements. Research on other Corona viruses ( SARS a close cousin of CoV19, MERS , HIV, rhinovirus "cold" virus, ) have used zinc with a carrier (ionophore) molecule ( metal chelate/ligand like "pyrithione," which in itself is effective against bacteria and fungus of which two commonly known are dermatitis and dandruff.
Read more: Boosting Your Resistance to Viruses Like COVID-19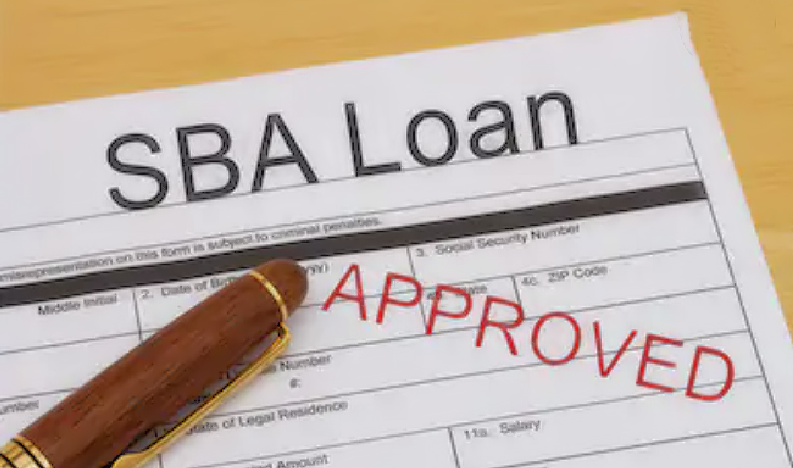 Today, Saturday Morning Live - Liberty Road, participated in the media advisory conference call to learn and share what small business can expect from the new Paycheck Protection Program and Health Care Enhancement Act (PPP/HCE) to give the assistance and relief that small businesses need to weather the economic shutdown.
The funding for PPP/HCE includes additional funding for the Paycheck Protection Program, Economic Injury Disaster Loans, Hospitals and other aide.
Friday - April 24, 2020 -- President Trump signs the PPP/HCE Act.
Monday - April 27, 2020, 10:30 am -- Funding for PPP, EIDL, and Other aide is released.
EIDL: Small Business Association (SBA) website portal for new EIDL applications will be reopened -- SOON!
If your business already applied for EIDL and your application number starts with the number '3', you do not need to reapply; you are already in the queue.
Read more: The Paycheck Protection Program and Health Care Enhancement Act
How's it going in Chaz (Capitol Hill Autonomous Zone)?
Well, protesters are finding out just what it takes to turn their feelings into effective actions.
Feeding the masses:
They have a great feeling of compassion for the homeless, so they invited them in to share their food. The homeless did more than share, they ate it all. Now there are calls for food donations because the stores that they have tagged are closed.
They feel they should have the right for their more expensive food tastes to be honored – so they have asked that the donations be vegan - soy, oatmeal, veggies, etc. They may discover that the adage beggars cannot be choosers will come into play on this request.
Read more: It Takes More than a Megaphone to Create a Safe Space
The Washington State Department of Health publishes a monthly analysis on public mental health. Liberty Road does not support nor deny the information within this report, we do believe that it is important for the public and for public policy makers to understand the wide and varying impacts that their decisions, or lack of decisions, is having on the General Public.
by Lorraine Newman
Because those old white wigged founders 244 years ago knew what they were doing.
They knew it was better to be self-reliant than government dependent.
They knew that the guarantee of free speech leads to greater freedom of information and would serve the country's defense and overall safety.
They knew that less government regulations enables people to pivot quickly when faced with difficult problems to solve.
They knew that no one person, be they king or queen, president or commander in chief, should be the sole charge for the welfare of an entire populace.
Read more: Why the Corona Virus Will Not Impact the USA Like It Has Other Countries --
"Let them Eat Chocolate," by Kris Halterman
If you have not already watched or heard the interview of Nancy Pelosi on James Corden's late night show, please find it and share it. You need no other proof than this to show you how tone-deaf and out of touch this woman is; this woman who is the Speaker of the House of Representatives, who has vowed not to give her blessing to additional funding for the Paycheck Protection Program (PPP) unless or until the Republican's approve additional funding for state and local governments'.
"What," you say, "Our state and local governments need more money more than our small businesses and the people who they employ?" Really?
by Dean Gano, May 7, 2020
We solved the wrong problem.

Never listen to an epidemiologist again.

The "Scientific" Models Suck.

Groupthink will kill more people than the virus, so don't let it suck you in.

Follow the science not the politicians or fake news media.

Change our laws to prevent any leader from ever trampling our liberties again.

Make all critical medicines and medical supplies in America.

Teach effective problem-solving skills in our schools.
---
We solved the wrong problem
The problem was defined by epidemiologists from the CDC, WHO, and Dr. Anthony Fauci, NIAID Director as a pandemic that would kill millions of people and overload our healthcare facilities resulting in more uncontrolled deaths and chaos. So, to prevent that from happening our politicians listened to these trusted experts called epidemiologists.
Read more: Eight Lessons Learned (So Far) From the COVID-19 Economic Shutdown
The Impact of Soleimani's Death, by Jim McKinney, 10 Jan 2020
The US Strike on Iranian Major General Qasem Soleimani was the most significant event in the Middle East in nearly 70 years. The unmanned "Reaper" drone strike at the Bagdad Airport on 2 Jan 2020 that killed Soleimani was precise, rapid with no civilian casualties. Even though it has turned the region upside down, I believe it will be strategically important in the long term.
Soleimani was not the second most powerful man in Iran, he was the most power individual in all of the Middle East. He directed the Iranian Revolutionary Guard Corps 'Quds Force', the Iranian external special operations and intelligence force. The IRGC protects the Iranian Theocracy, the Quds Force spreads their influence. Soleimani was the man that kept the religious rulers in power.
If you have lived during the winter months on the Plains, you know what a ground blizzard is. The most well-known blizzards are winter storms that produce several inches occurring with strong winds that cause blowing snow and whiteout conditions, but not all blizzards happen this way. Ground blizzards develop with little or new snowfall.
"The Best Defense is a Proactive Offense," What we can do to fortify our immune systems to mitigate CoV19 infection, authored by EJ Ledet
From research I've recently read, I believe the CoV19 virus maybe disabling our immune defense mechanism by blocking the body's zinc transporter molecules, ZIP9 proteins and/or IgG-3/C antibodies . The ZIP nomenclature was adopted from Zip Codes identifying different parts of the body .
Subcategories
This is the home page for our opinions focused primarily on National Education. The 10 most recent opinions on these education issues are shown on this page with the rest on subsequent pages.
This is the home page for our opinions focused primarily on National Economics. The 10 most recent opinions on these economic issues are shown on this page with the rest on subsequent pages.
This is the home page for our opinions focused primarily on National Politics. The 10 most recent opinions on these political issues are shown on this page with the rest on subsequent pages.