The local chapter of RE Sources for a Sustainable Community sent out a "call to action" to their supporters which urges them to bombard the Whatcom County Council with form letters to ask that the Council vote to extend the Cherry Point Industries moratorium. They made it super-easy for their members to bombard the Council by providing them with a pre-written form letter which they'll submit for them at no cost, this same organization who receives "thousands-of-your-tax-dollars" from this Council. It even contains a special module that let's them add their own personalized touch to the email; then with the click of a button--WOOSH!, off it goes. Their anything-but grassroots message goes directly into the Whatcom County Council's email inbox, to be counted against the economic future and vitality of our community. Shoot, they've even got a handy-dandy button to make it easy-as-pie to forward this email to the members email contact list.
Read more: RE Sources Tells Supporters, "Cherry Point Industries No Benefit to Whatcom County"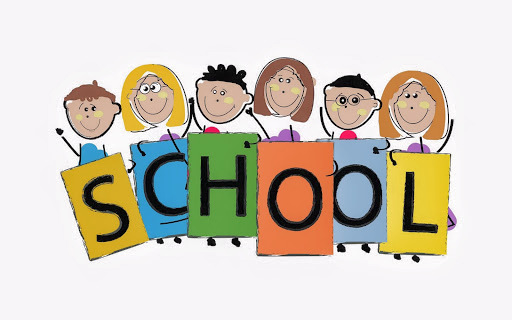 With the permission of Fredrick Su, Liberty Road is publishing his letter to the Bellingham School District, regarding their most recent publication mailer sent out to the entirety of the Bellingham School District 'and' published on their website. ~ LR
---
Editor, Inside Schools
I just read parts of the Summer 2020 issue of Inside Schools.
Read more: Local Opinion Writer Speaks Out Against "Inside Schools" Recent Publication
We in Washington love our coffee. We share our hopes and dreams over coffee. We share family news over coffee. We share the things we have heard that we will not commit to the sterile environs of our social media. It is the single thing we missed the most during lock downs. Even though we had zoom meetings and skype calls, they were not the same.
From time to time, Liberty Road will share with you the things we have heard over our cups of coffee. More than the news media, what we share over our cups of coffee (or tea) indicate how things are really going in our immediate world in real time. We trust this information because it comes from real people we have grown to trust over the years.
Pick up your cup of coffee and join us…..
Liberty Road attended the Whatcom County Council's, December 6, 2022, evening Council Meeting via Zoom. The reason for attending this meeting was to hear what the attending audience said during public comments on Agenda Item: Ordinance AB2022-688, the newly approved property tax levy known as 'Prop 5.' During the public comment period it was very obvious that the 'Pro' Prop 5 comments were demanding that the Council give final approval and placement on to the Whatcom County Property Taxes as a 'rate-based' tax levy vs the regular order of a 'budget-based' tax levy.
Before I go on with this article it is important that the reader understand the difference between a rate based levy vs a budget based levy.
By Jim McKinney, First Printed in the Epoch Times April 1st, 2020. Updated April 22nd, 2020
The COVID 19 pandemic and subsequent global economic shutdown has had dramatic consequences for numerous industries. The shutdown has forced London Metal Exchange (LME) prices for aluminum below sustainable levels for U.S. based producers. Heavily subsidized Chinese aluminum producers will soon cost more U.S. manufacturing jobs. Today, April 22nd, Alcoa announced the curtailment of its Ferndale WA Intalco smelter, a move that will impact the local and state economy and drive the U.S. deeper under Chinese control of a critical defense related industry.
Read more: COVID 19, Aluminum, and U.S. National Security: Will China Destroy a Critical U.S. Industry?
Liberty Road has received notification of an agenda item on the Tuesday, December 6th, 2022, Whatcom County Council Agenda. The agenda item, if accepted by a majority of the Council, will likely be placed on the January 2023 agenda for final consideration.
If you value your civil right to address the persons elected to represent you and your local issues, please contact the Whatcom County Council to tell them your wishes. The Whatcom County Council are tasked to 'serve the people' of Whatcom County; they are our paid-for, employees to represent the needs of the entire community. How can/will they serve you if they restrict your access to share your concerns and needs?
---
Carol Frazey and other members of the County Council want to seriously reduce and limit face to face Voter comment to the County Council by shortening individual speaker time by 33% from an already brief 3 minutes to 2 minutes, capping total comments to 30 minutes, and banning any topics that are not on the meeting agenda.
Read more: Councilwoman Carol Frazey Proposes to Restrict Open Public Comments
On Monday, November 28th, the Whatcom County Auditor's Office accepted a number of ballots and letters. The ballots accepted on November 28th, put the "Yes for Whatcom Kids," aka Prop 5 special property tax levy, approximately 20 votes over the 60% threshold needed to pass. This event has effectively given it the green light to increase your property tax bill for the next 10-years.

There were a number of private citizens at the Auditor's Office who observed this. One of those observers was Doris Smith. Doris has shared her letter written to WC Auditor, Diana Bradrick, with Liberty Road. Doris' letter publicly expressed her concern about the lack of transparency that she, and others, observed when these ballots/letters were delivered to the Auditor's Office.
It has been a long 959 days since the world came to an abrupt halt due to SARS CoV2, aka coronavirus disease of 2019, aka COVID-19. On March 16, 2020, the Governor of Washington State enacted the Emergency Powers Act which he finally relinquished on October 31, 2022 and our state has been returned to a Representative Republic as it should have been throughout this and any emergency. It is my greatest hope that the 2023 legislative session in Olympia will either remove the existing Emergency Powers Act, or revise it to a very limited and defined role that cannot usurp the responsibility of our elected representatives from their consitutional obligation to represent the voters.
So what happened over the ensuing 959 days besides the lockdown, shutdown, and violation of individual civil rights? A plethora of new taxes and regulations which neutured our local law enforcement officers and agencies from protecting your property. We have all been living through the destruction of our public safety because of the 2020 laws which disabled protection and has been the catalyst for a huge surge in crime, drug use, and mental health disorders. But are you aware of all the new TAXES which were passed by our local, state, and federal governments? I am certain there are more than these which I have posted to this article, but it is a good starting point to wake people up that this is a lot more than a latte-per-month, week, or day.
Let us start off with the January 29th, 2008, Whatcom County 10-year plan to end homelessness:
Read more: 2023 Tax Increases in Whatcom County / Washington State
by Doris Smith, October 31, 2022
In a recent meeting in Lynden, October 20, 2022, held for Washington Farm Bureau members who are also local flood-affected citizens, Sidhu said he knows that some people think he should call for emergency dredging of the river, but he says this is not possible and that he doesn't have the power to do it.
In response, an older farmer said there were two ways to deal with flooding: "water storage" and "dredging," and that as County Executive this is Sidhu's responsibility.
In reply to the farmer, Sidhu said dredging was not possible because the experts said so. He exclaimed he was not an expert and must defer to "experts." To back this up, Sidhu referred to an April 2022 conference in Whatcom County of 50 experts which had concluded that dredging was the wrong thing to do.
When combined with the official Whatcom County government-marketing piece titled "Executive Sidhu: County Remains Committed to Partnership in Cross-Border Flood Planning Efforts," one discovers what is really intended for Whatcom County residents and why County Executive Sidhu is against dredging. https://www.whatcomcounty.us/3881/Partnership-in-Cross-Border-Flood-Planni>
Whatcom County has posted a 'Request for Proposal' (RFP) for a consultant to make recommendations regarding the establishment of a new, "Whatcom County Racial Equity Commission," caught the eye of a local resident when it first surfaced. The "bid opportunity" alert didn't include the scope, and the email below (second alert) about RFP 21-19 sparked curiosity even more. The resident wondered ..."Have they already got some 'partner' in mind? - why the second blip, not enough responses to fill-out a bid-tab?"
Subcategories
This is the home page for our opinions that are focused primarily on Local Education. The 10 most recent opinions on these education issues are shown on this page with the rest on subsequent pages.
This is the home page for our opinions that are focused primarily on Local Economics. The 10 most recent opinions on these economic issues are shown on this page with the rest on subsequent pages.
This is the home page for our opinions that are focused primarily on Local Politics. The 10 most recent opinions on these political issues are shown on this page with the rest on subsequent pages.