Back in the 1950's. Before many of us were born, a remnant of WWII still haunted the world. With the amount of European land given to Russia after the war, the Soviet Union threatened to become an economic and nuclear giant in our world. Many, both here and in Europe, flirted with the idea that communism could be as viable as capitalism and maybe even more efficient. They created the Communist Party, USA, a political party to advance their beliefs. There were others that warned communism could only work if the citizens gave up their individualism and personal rights to the state, and as usual when a threat is real or thought to be true, the people take notice.
Host Kris Halterman has three guests lined up for this show:
- Candidate for Whatcom County Superior Court Judge, Jim Nelson
- Mariya Frost, Washington Policy Center's Director for Cole Center Transportation
- Candidate for Washington State Governor, Chief Loren Culp
---
SML host Kris Halterman will interview three candidates for state office on today's show:
Guest Host, Vince Buys will be doing a two-part interview with two important candidates for this upcoming General Election.
Part 1: Interview with Joshue "FREED" who is running as the "write-in" candidate for Washington State's Lt. Governor.
Part 2: Interview with (Chief) Loren Culp who is running as a candidate for Washington's Governor.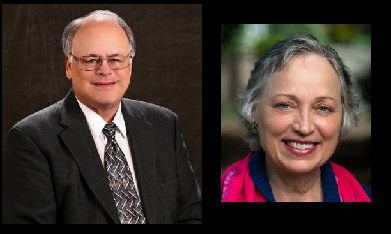 Today's program covers the gamut of community safety by looking at how the enforcement of law needs to be administered to be effective 'and' the safety of living in rural areas when our public lands are managed to keep them healthy and available as a valued, renewable resource.
School days, school days
Dear old Golden Rule days
Today's show with guest host Vince Buys interviews Sec. of State, Kim Wyman, incumbent candidate in 2020 and Liv Finne, Director for Center for Education, Washington Policy Center.
Guest Host Vincent Buys will be interviewing two Washington State, statewide candidates on today's show.
Part 1) Host Kris Halterman interviews Max Nelson, of the Freedom Foundation, on Washington State's Department of Health's failure to revise the stats on their COVID-19 death reports after promising to do so when, the Freedom Foundation's research showed that the death statistics were inflated.
The Washington State Department of Health publishes a monthly analysis on public mental health. Liberty Road does not support nor deny the information within this report, we do believe that it is important for the public and for public policy makers to understand the wide and varying impacts that their decisions, or lack of decisions, is having on the General Public.