Today Liberty Road received this email from David Spring. Who is David Spring and why would Liberty Road publish his report? Because David has spent a lifetime researching and helping businesses and individuals to protect and secure their online activity from hackers, malware, and other bad actors.
Please take a moment to read over David's report. We've left all of his links in tact rather than embedding them within the text so you can copy and past them into your browser or click the link. As the entire nation and world gravitate to online meetings it is inherint upon all of us to do so in as safe a manner as possible. Please share this information within your own networks if you find it valuable.
~ the Road to Liberty begins and Ends with All of Us
LIBERTY ALERTS:
Feeling confused on how to manage your business finances amid the interruption of your business because of the coronavirus? Wondering if you'll be able to reopen? When? And will your trained staff still be there when you do? Who can you talk to for all the unanswered questions?
Host Kris Halterman will be interviewing the SBA Regional Administrator, Jeremy Field on these questions and many more. Listen to the show and take notes to be as best prepared to make it through the economic shutdown as possible and ready to start your engines and get your business, "back-in-business."
LIBERTY ALERTS:
The Washington State Office of the Superintendent of Public Schools has sent out notification that all school districts are to begin offering educational opportunity to their students through online and other creative actions.
It is a great concern to many that our children, our students, are taking a huge hit on their education and what the ramifications will be to them, our schools, and ensuring that these students are able and capable of moving on to the next grade level.
Today's program features Elizabeth Hanson, ESSL teaching at Shoreline Community College and Gary McGill, representing the Whatcom County Homeschool Assoc. They will share their knowledge on how families can best manage and cope under these extraordinary circumstances.
For decades we have been watching the Marvel heroes and villains battle across our screens; we all know that is fantasy. A person who has extraordinary powers battles a known enemy. When you look at the definition of hero in the dictionary the very first description is "a mythological or legendary figure often of divine descent endowed with great strength or ability."
In real life true heroes are almost unrecognizable. You know them, they are in your neighborhood, they are on the bus in the seat next to you, they are your co-workers. They can drive you crazy, they can make you angry, they make you laugh when sharing stories of their lives. Look around do you see them?
Our thanks to Maddie for sharing this story...
---
I talked with a man today, an 80+ year old man. I asked him if there was anything I can get him while this Coronavirus scare was gripping America.
He simply smiled, looked away and said:
"Let me tell you what I need! I need to believe, at some point, this country my generation fought for... I need to believe this nation we handed safely to our children and their children...
I need to know this generation will quit being a bunch of sissies...that they respect what they've been given...that they've earned what others sacrificed for."
I wasn't sure where the conversation was going or if it was going anywhere at all. So, I sat there, quietly observing.
This article was researched and submitted by EJ Ledet, a local chemical engineer who also specializes in chemical science. Mr. Ledet has submitted this for publication and I have agreed with the caveat that this article is not a recommendation, but an informational resource for readily available supplements like zinc and selinium, which have promising properties in boosting your immune system to stay avoid contracting communicable diseases like the coronavirus.
This is not a medical recommendation and is only published for the benefit of those who are looking for ways to stay as healthy as possible. It is also recommended that you take the time to ask your physician if you are taking any medications that would not interact well with these two mineral/supplements, or if you have any underlying medical issues that may be negatively affected by these supplements
---
Maybe the best remedy is to boost our immune systems with Zinc supplements. Research on other Corona viruses ( SARS a close cousin of CoV19, MERS , HIV, rhinovirus "cold" virus, ) have used zinc with a carrier (ionophore) molecule ( metal chelate/ligand like "pyrithione," which in itself is effective against bacteria and fungus of which two commonly known are dermatitis and dandruff.
Read more: Boosting Your Resistance to Viruses Like COVID-19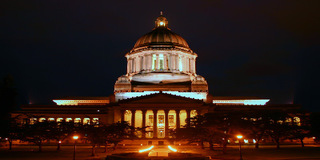 SML Liberty Alerts:
Hans Erchinger-Davis, Exec. Dir. of the Lighthouse Mission Ministries will give an update on what the Mission is doing to guard against COVID-19 outbreak.
Program Guests/Topic:
Rep. Luanne Van Werven, 42nd Dist. will give an update on what happened during the completed 2020 legislative session in Olympia and what, if anything she's hearing from the Governor's office.
Senator Doug Ericksen, 42nd Dist. will give his update on what happened in Olympia this year and what he's hearing. (Senator Ericksen is on his way home from California, so may not be back in time for this interview.)
Candidate for State Rep. of the 42nd Dist., Jennifer Sefzik will join the conversation to talk about why she's running and how she will work to represent the 42nd Dist.
If you have lived during the winter months on the Plains, you know what a ground blizzard is. The most well-known blizzards are winter storms that produce several inches occurring with strong winds that cause blowing snow and whiteout conditions, but not all blizzards happen this way. Ground blizzards develop with little or new snowfall.
TODAY'S SHOW:
Program Guests/Topic: Councilmember Rud Browne and Labor Rep. Trevor Smith will address all things Cherry Point and the fall out of proposed industrial land use changes for the industries, small business, and jobs.
Link to WBA's Business Pulse Article, "Green Apple Deal Goes Bad"
LIBERTY ALERTS:
SML Liberty Alerts: 1st Alert - Perry Eskridge, Director of Legal Affairs for the Whatcom County Realtors will give an update on the status of the Climate Action Task Force recommendations. 2nd Alert – Rep. Luanne Van Werven announces a referendum signature gathering effort to repeal the K-12, standardized sexual education curriculum passed by the state legislators this session.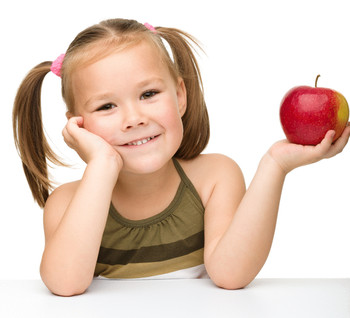 How did everyone like the revised Washington State, Presidential Primary Ballot? From the looks of it this piece of "In the Dark Legislation" is not well liked by many of us on either side of the aisle out here in the real world.
Well get ready, in the dark of night they have now reached into the very heart of our homes with a sex education course that will teach young children that the sex they were born with may not be "right".
Read more: Washington State Government to be the Largest Influencer in Sexual Orientation