Guest Host, Vince Buys will be doing a two-part interview with two important candidates for this upcoming General Election.
Part 1: Interview with Joshue "FREED" who is running as the "write-in" candidate for Washington State's Lt. Governor.
Part 2: Interview with (Chief) Loren Culp who is running as a candidate for Washington's Governor.
"The Best Defense is a Proactive Offense," What we can do to fortify our immune systems to mitigate CoV19 infection, authored by EJ Ledet
From research I've recently read, I believe the CoV19 virus maybe disabling our immune defense mechanism by blocking the body's zinc transporter molecules, ZIP9 proteins and/or IgG-3/C antibodies . The ZIP nomenclature was adopted from Zip Codes identifying different parts of the body .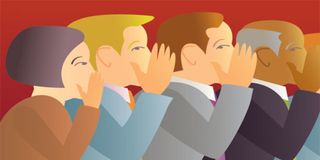 "Heard it from a friend who heard it from a friend who, heard it from another you've been messing around."
Gossip, we have all been caught up in its ugly web at sometime. That's why the beginning of this Reo-Speedwagon song is so catchy. It brings us back to our days in high school or a bad stereotype for women in the 60's.
Read more: Heard It from A Friend - Who Heard It from A Friend --
Did you notice what I did on the ballot?
This last week we heard about and read about the money that is in this year's Whatcom County elections. So okay. Let's focus on the money. It can make a difference. The slicker an ad, the catchier the phrase, the more often you hear it, sways voters. What kind of voters does money sway? The last-minute uninvolved voter. Why is this a big deal? Because as we have often seen in Whatcom County many voters do not actually know the person they vote for.
Saturday Morning Live works to educate and inform people about the value of individual liberty and how it is being affected in a positive, or negative way through political, or other outside influences. If you believe (as we do) that everyone will benefit from: smaller government, reasonable regulations and simplified taxation, then we'd like you to consider promoting your business or organization on our website and/or radio show. Let's work together to bring sanity back to our community, our state and our nation.
Sincerely, Kris Halterman & Everyone @ Saturday Morning Live