Two months ago, we all agreed that something should be done to protect those among us that would be at risk of dying from COVID-19. Taking care of others is a very laudable attribute, especially in a society of individualists like us.
So, our government decided that EVERYONE needed to go home except ESSENTIAL workers. And here is where the problems began. We made a list that included the practical and the ridiculous.
"Let them Eat Chocolate," by Kris Halterman
If you have not already watched or heard the interview of Nancy Pelosi on James Corden's late night show, please find it and share it. You need no other proof than this to show you how tone-deaf and out of touch this woman is; this woman who is the Speaker of the House of Representatives, who has vowed not to give her blessing to additional funding for the Paycheck Protection Program (PPP) unless or until the Republican's approve additional funding for state and local governments'.
"What," you say, "Our state and local governments need more money more than our small businesses and the people who they employ?" Really?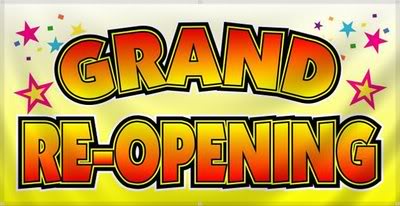 Host Kris Halterman will have a special guest interview with Dean Gano, Creator of Apollo Root Cause Analysis, about his recent article (also published by Liberty Road), "Stay Home," Orders from the Governor.
Topic for discussion will include the Principles of Causation and how they relate to effective, problem solving. Dean Gano specializes in effective problem solving for any kind of human situation.
---
"The Best Defense is a Proactive Offense," What we can do to fortify our immune systems to mitigate CoV19 infection, authored by EJ Ledet
From research I've recently read, I believe the CoV19 virus maybe disabling our immune defense mechanism by blocking the body's zinc transporter molecules, ZIP9 proteins and/or IgG-3/C antibodies . The ZIP nomenclature was adopted from Zip Codes identifying different parts of the body .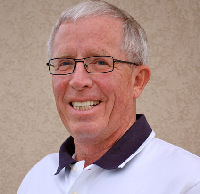 In the Wake of this corona virus pandemic it has occurred to me that while our governments are created for the protection and safety of the citizens, they may not be doing a very good job of this. Here is my analysis of the current situation as of April 15, 2020.

Creator of Apollo Root Cause Analysis, I have been working to help people be better problem solvers for over 20 years. My current mission is to bring the process to the masses by creating new tools and teaching techniques to anyone interested in effective problem solving.

Specialties: Effective Problem Solving for any kind of human situation.
The Governor of the State of Washington, Jay Inslee, recently issued a second Stay Home Order; here is a condensed version of the Governor's reasons for this action:
Part 1: Was Whatcom County prepared for the coronavirus pandemic? Councilmember Tyler Byrd shares what he knows and how the County has handled this outbreak. And, what needs to change for public safety to be the first, priority of government?
Part 2: There has been a lot of information given about how best to protect yourself and your loved ones from the coronavirus, on the web, on TV, and many media resources. You've heard that zinc has great properties to help boost and protect the human immune system. Popular guest on Saturday Morning Live, EJ Ledet will share his research on this topic, so you can better understand how our bodies assimilate and properly use the vitamins and minerals within our food sources and through daily supplements.
Today Liberty Road received this email from David Spring. Who is David Spring and why would Liberty Road publish his report? Because David has spent a lifetime researching and helping businesses and individuals to protect and secure their online activity from hackers, malware, and other bad actors.
Please take a moment to read over David's report. We've left all of his links in tact rather than embedding them within the text so you can copy and past them into your browser or click the link. As the entire nation and world gravitate to online meetings it is inherint upon all of us to do so in as safe a manner as possible. Please share this information within your own networks if you find it valuable.
~ the Road to Liberty begins and Ends with All of Us
LIBERTY ALERTS:
Feeling confused on how to manage your business finances amid the interruption of your business because of the coronavirus? Wondering if you'll be able to reopen? When? And will your trained staff still be there when you do? Who can you talk to for all the unanswered questions?
Host Kris Halterman will be interviewing the SBA Regional Administrator, Jeremy Field on these questions and many more. Listen to the show and take notes to be as best prepared to make it through the economic shutdown as possible and ready to start your engines and get your business, "back-in-business."
For decades we have been watching the Marvel heroes and villains battle across our screens; we all know that is fantasy. A person who has extraordinary powers battles a known enemy. When you look at the definition of hero in the dictionary the very first description is "a mythological or legendary figure often of divine descent endowed with great strength or ability."
In real life true heroes are almost unrecognizable. You know them, they are in your neighborhood, they are on the bus in the seat next to you, they are your co-workers. They can drive you crazy, they can make you angry, they make you laugh when sharing stories of their lives. Look around do you see them?
Our thanks to Maddie for sharing this story...
---
I talked with a man today, an 80+ year old man. I asked him if there was anything I can get him while this Coronavirus scare was gripping America.
He simply smiled, looked away and said:
"Let me tell you what I need! I need to believe, at some point, this country my generation fought for... I need to believe this nation we handed safely to our children and their children...
I need to know this generation will quit being a bunch of sissies...that they respect what they've been given...that they've earned what others sacrificed for."
I wasn't sure where the conversation was going or if it was going anywhere at all. So, I sat there, quietly observing.